¡Hola! This is your step-by-step course in Spanish.
Made for beginners and it's free! 
Learn Spanish & practice English.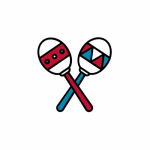 Online step-by-step course. 
Level: beginner, elementary
Age: 14+ 
Price: free
(if you want you can donate anytime any amount)

1. You watch live online streams in the Facebook group.
2. Use this site to get all the needed information.
Duration: 2 months 2.06 – 28.07

1. ONE lesson a week:
Wednesday 19:00 – 20:00
To watch ONLINE stream go here: FACEBOOK GROUP

2. HOMEWORK
Every lesson has a FINAL TEST. It's obligatory. When you take this test I can see your results.

Follow this link to see your results.
Want an excursion?
CHOOSE A CITY